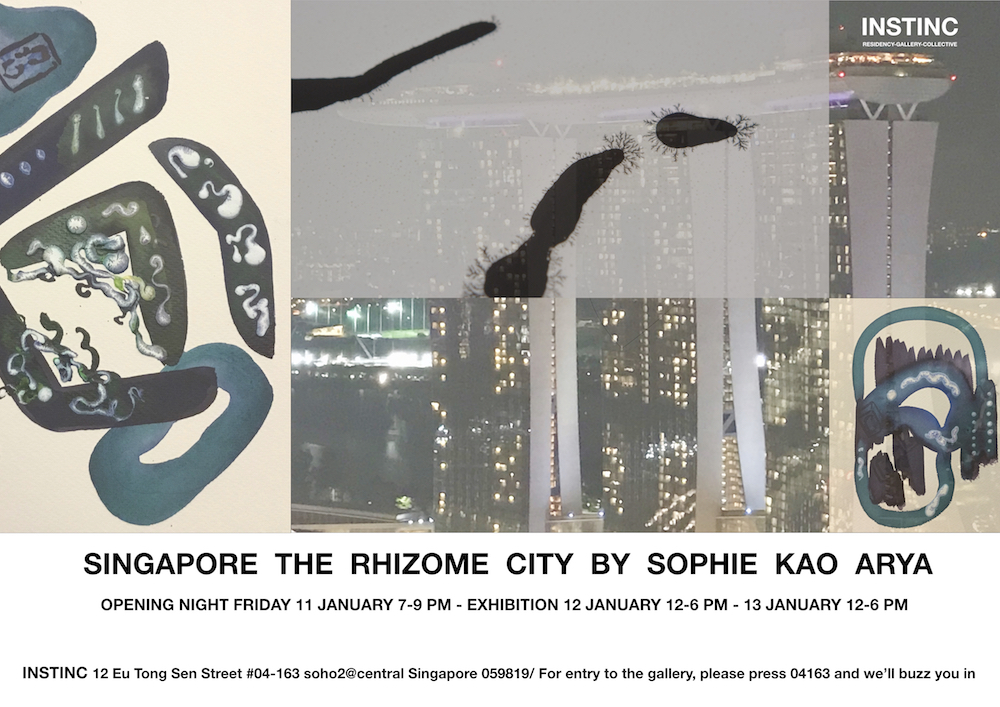 December 2018 – January 2019
Singapore the Rhizome City
In 2019, Sophie Kao Arya was in residence in Singapore where she realize a multimedia solo project named Singapore the rhizome city. The show presented a portrait of the city with a selection of Japanese-ink paintings, combines with video and digital prints installation. She focus on the green bashing architecture that excludes proletarian immigration. The green architecture becomes a symbole of economic success hiding control mechanisms as the selective migration of workers and a certain ethnic groups who do not access to this wealth.