INSTALLATION ELIXIR FLORAL – Festival international de Chaumont-sur-Loire – 2019
Music by Jean-Marie Lavallée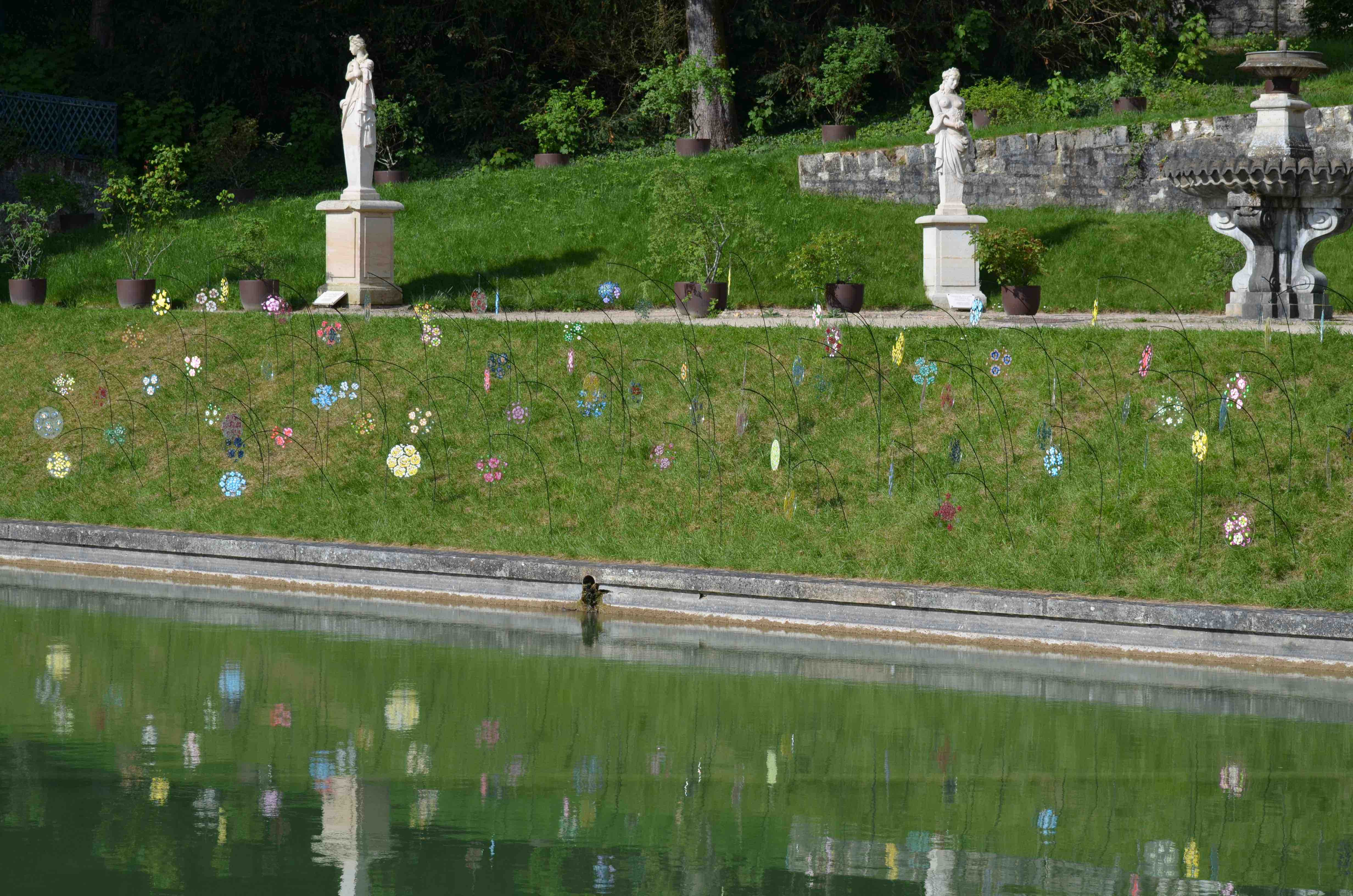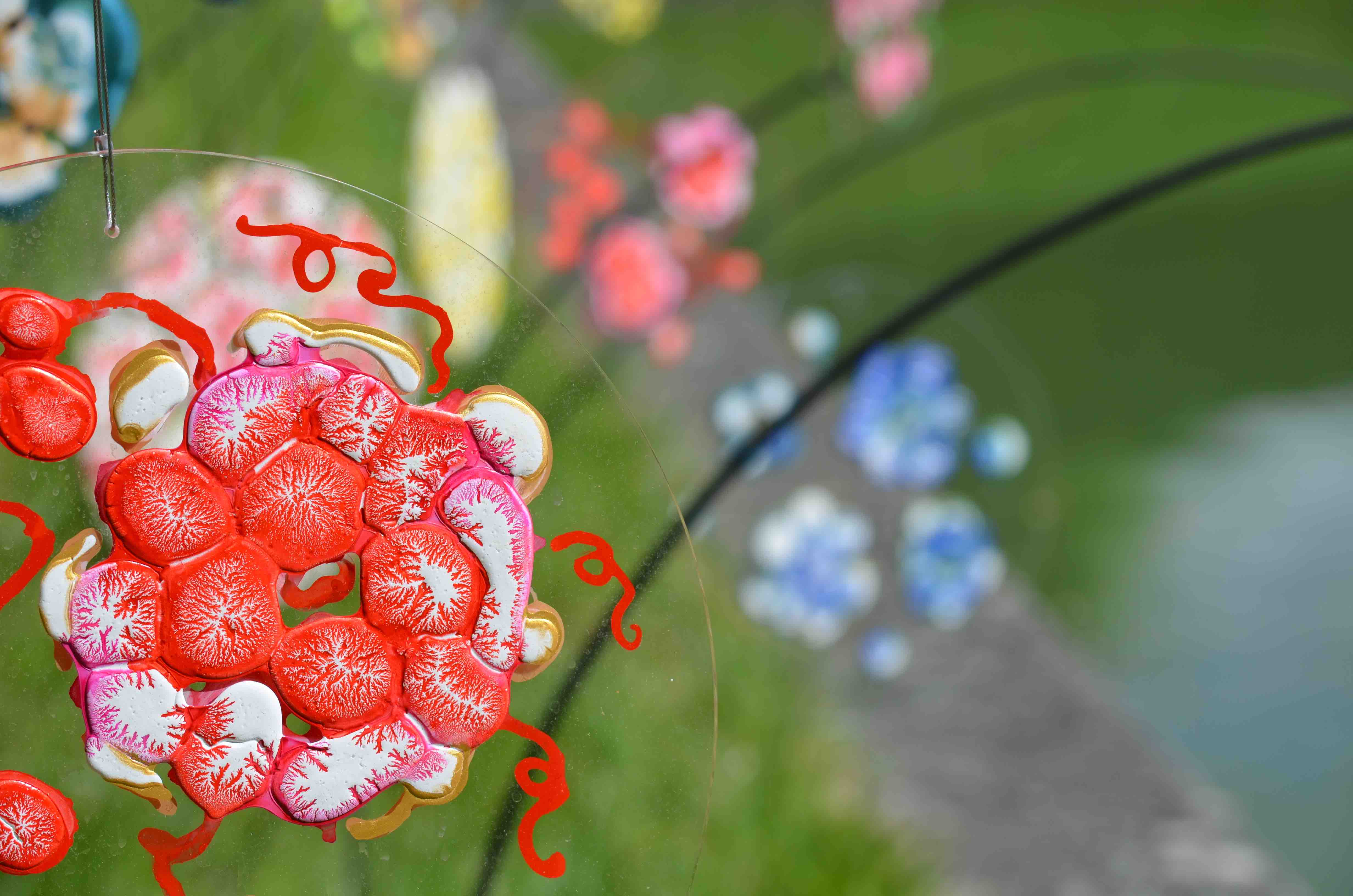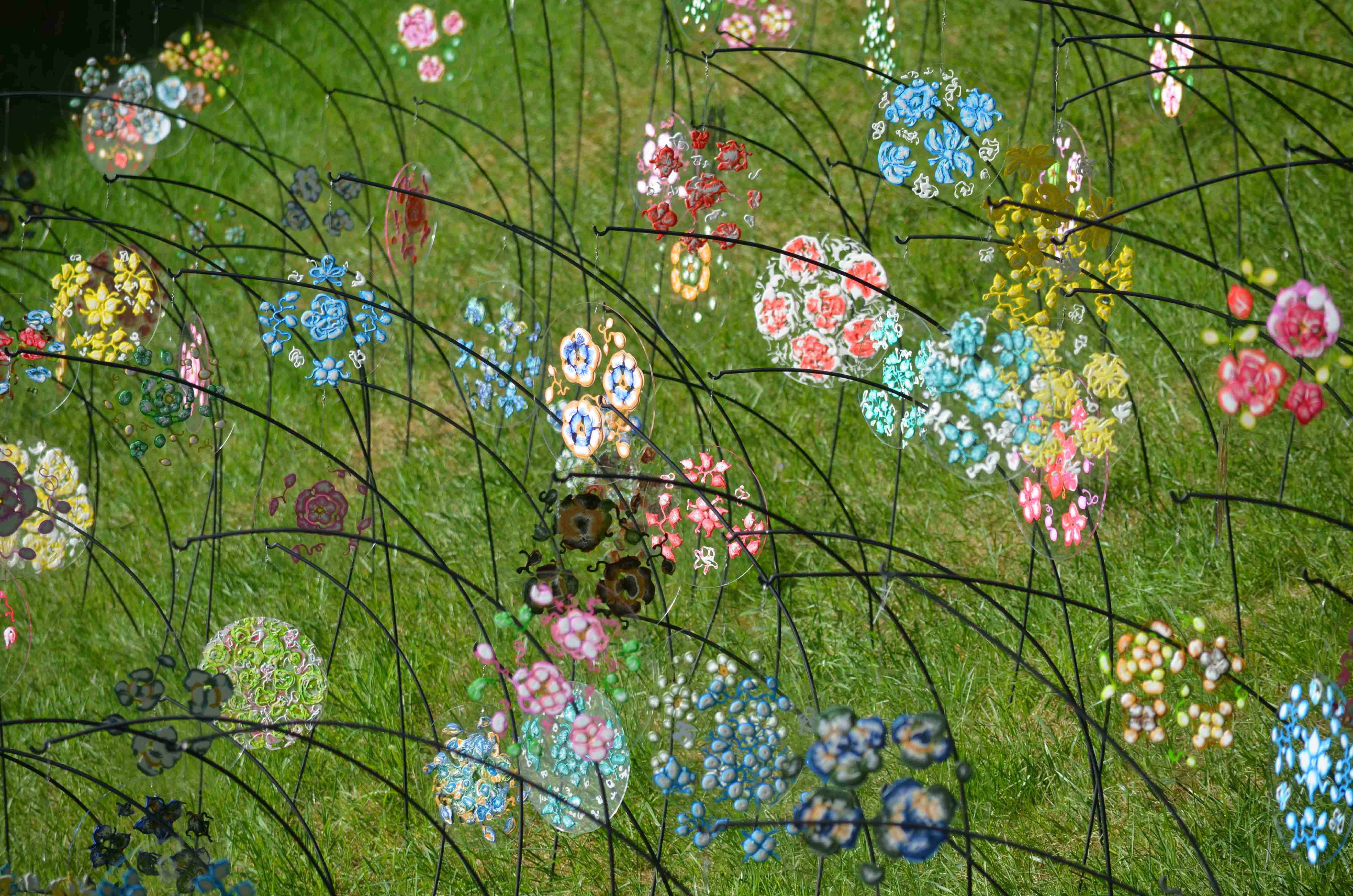 IMAGINARY GARDEN – INSTALLATION IN THE NATIONAL PARK OF SAINT CLOUD – 2018
INSTALLATION OF FRACTAL FLOWERS – MARRAKECH 2017 in a collaboration with Kenzo Takada and Roche-Bobois design's brand in the garden of the Consul of France.
RACHAPRASONG ART MAZE – URBAN BY NATURE – Fractal Flowers – Bangkok Chidlom BTS Station, Central World, on skywalk November 2016
For the first time using installation as her medium, Sophie Kao Arya creates a poetic suspended field of flowers. Her technique of fractal paint on transparent acrylic circles invites us to explore color fields and transparencies in voluptous organic wilderness.
Each piece is unique and cautiously hand painted by the artist, yet is part of a bigger realm. As a poetic metaphor of life, Sophie Kao Arya delivers a message of hope, harmony and equilibrium trough this floated field.
Each fractal disc interacts with each other and the surrounding space like a seismic wave radiating the matter around. The installation consists of 133 hand painted, 30cm and 40cm diameter acrylic disks, hanged in a carefully considered order.
 INSTALLATION OF FLOWERS OF CERAMIC AND FIBERGLASS – VESINET 2017